Воронежская детская клиническая больница ВГМУ им. Н.Н. Бурденко
For foreign patients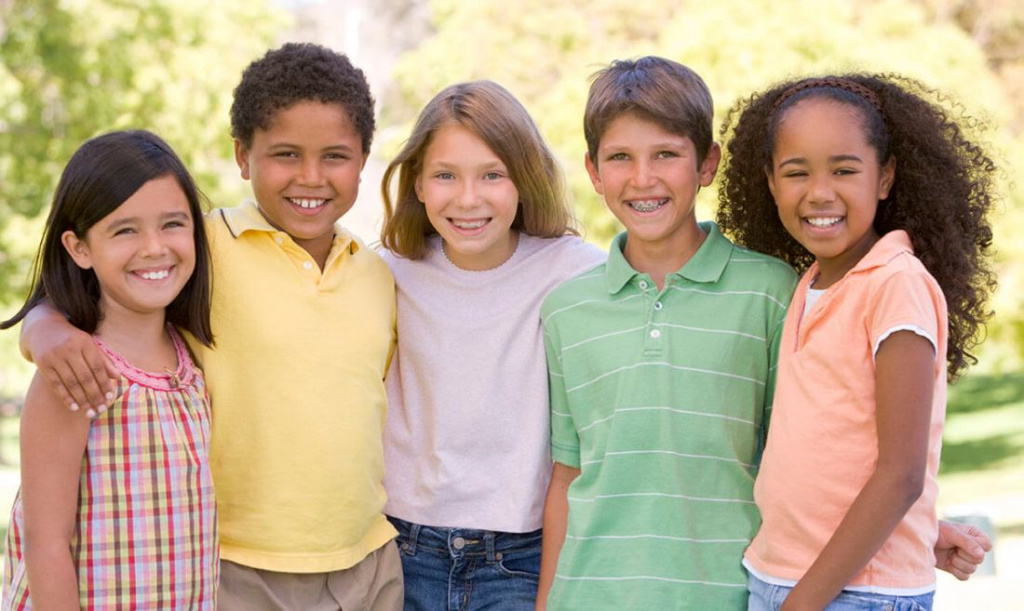 Voronezh Pediatric Clinical Hospital is a teaching hospital of Voronezh N.N. Burdenko State Medical University, Ministry of Healthcare of the Russian Federation. This is a federal medical and preventive treatment institution that provides highly specialized inpatient and outpatient medical care to children and adolescents of Voronezh region and other regions of the Central Federal Region, Central Black Earth Region.
Chief Physician, Director of Endocrinology Center:
Chubarov Timofey Valerievich
Candidate of Sciences in Medicine
E-mail: chubarov25@yandex.ru
The hospital structure
In-patient Department (100 beds) includes
♦ Cardiologic Department 40 beds (including 1 bed in the ICU):
20 beds for patients with rheumatologic pathologies;
20 beds for patients with cardiologic pathologies.
♦ Pulmonary Department 30 beds (including 1 bed in the ICU):
10 beds for patients with pulmonary pathologies;
10 beds for patients with allergic pathologies;
10 beds for patients with gastroenterological pathologies.
♦ Endocrinology Department 30 beds (including 1 bed in the ICU):
30 beds for patients with endocrinological pathologies.
Endocrinology Centre dealing with patients suffering from the endocrinological system disorders.
Voronezh Pediatric Clinical Hospital of Voronezh N.N. Burdenko State Medical University is supplied with high-tech and unique medical equipment that ensures high-tech medical care complying with federal standards.
We provide medical care for
♦ congenital immunodeficiencies,
♦bronchial asthma and (or) atopic dermatitis combined with other clinical manifestations of polyvalent allergy,
♦ mucoviscidosis,
♦ juvenile arthritis,
♦ SLE (systemic lupus erythematosus),
♦ systemic vasculitis,
♦ ulcerative (chronic) ileocolitis (ulcerative colitis),
♦ Grohn's disease.
The hospital diagnostic laboratory
The clinical and diagnostic laboratory has reached a new level of laboratory diagnostics, allowing for a full range of clinical, biochemical, and immunological spectrum studies, as well as PCR diagnostics.
PCR diagnostics allows detecting DNA not only of infectious agents, but also analyzing antigens of the main histocompatibility complex (HLA-typing) to assess the risk of developing a number of diseases with a known genetic predisposition.
The automatic cell structure analyzer used in our clinic is a unique device that has no analogues in the Russian Federation. It can perform an objective standardization of analyzes using the indirect immunofluorescence method in automated mode. The analyzer of the clinical diagnostic laboratory of the hospital is used for highly sensitive detection of markers of autoimmune diseases, such as
♦ rheumatoid arthritis,
♦ systemic lupus erythematosus,
♦ systemic scleroderma,
♦ systemic vasculitis,
♦ celiac disease, etc.
An automated immunoassay analyzer has opened up new horizons in the field of autoimmune disease diagnostics. The analyzer used the ELISA method (ELISA), which is characterized by high sensitivity and reproducibility. ELISA is used to diagnose infectious, hematological, primary and secondary immunodeficiencies. The process of determining autoantibodies is fully automated. The analyzer allows identifying markers of cardiac rheumatological diseases, diagnosing vasculitis, thrombosis, performing research in the field of gastroenterology, endocrinology.
The automatic immunochemiluminescent system gives an opportunity to perform a wide range of immunochemical studies on a single device, with high sensitivity and accuracy including advanced allergic diagnostics. Currently the analyzer test menu includes more than 80 parameters: hormones determination, tumor markers, inflammation markers, as well as about 450 allergens and about 50 allergopanels. Not a single analyzer of a similar class from those represented in the Russian Federation has such a wide range of tests. The test menu is constantly expanding nowadays.
The flow cytofluorimeter is a highly sensitive device that provides a unique technological opportunity for performing the most complex studies of blood cells in the field of immunology (determination of the patient's immune status, determination of stem cells, measurement of DNA content, determination of the functional state of the immune system cells, combined molecular-biological and cytometric research, study of the cellular apoptosis - physiological cell death; the device is also intended for biomedical research).
All tests used in the clinical diagnostic laboratory are developed by the companies that take leading positions at the international level, comply with the European Directive on In Vitro Diagnostics (IVD) and meet the latest quality control requirements.
Taking tests in children is often associated with the fear of pain. The clinic uses disposable blood collection systems for pediatrics (vacuum systems with butterfly needles for collecting venous blood), automatic disposable sterile scarifiers for painless capillary blood collection (puncture depth not more than 1.8 mm).
You will make the right choice seeking medical attention in our clinic! We will take care of the dearest - your children, because the health of your children is priceless. Trust the best!
Address:
16 Pereulok Zdorovya, Voronezh 394018
Phone: +7 (473) 265-68-67 – Hospital Admission Department
+7 (473) 265-66-36 - Secretary
+7 (473) 265-30-01 – Registrar's Office
+7 980 533 52 01 – Fee-based Service
E-mail: dkb@vsmaburdenko.ru
E-mail: bolnica_pochta@rambler.ru
Website: http://vdkb.vrngmu.ru/
Working hours of Voronezh Pediatric Clinical Hospital:
The inpatient department works round the clock
Consultation hours are: 8-00 - 16-00
Day patient department working hours are: 8-30 - 16-00